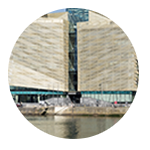 Central Bank of Ireland
Cableplan innovates for the financial industry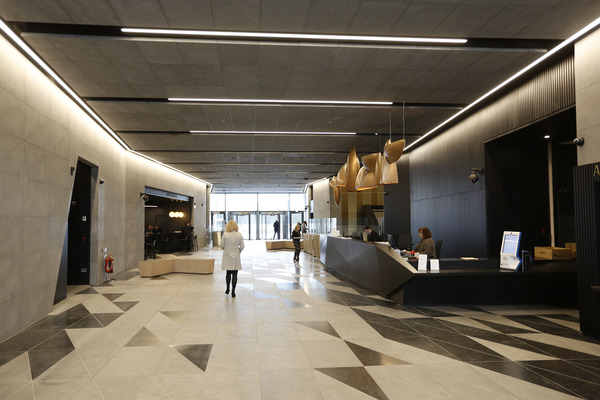 Central Bank of Ireland
– North Wall Quay, Dublin 1

Architect:
– Henry J Lyons

Main Contractor
– Walls Construction Ltd

Specified Products:
– Kingspan RG System

Project Size
– 20,000m2

The iconic new Central Bank headquarters project at the heart of Dublin's docklands is a renewed and revitalised manifestation of the institution and its functions. The 27,000m2 building houses over 1,400 bank employees and its presence is unmistakeable backdrop on the docklands waterfront.
Cableplan were very proud to be appointed to this multi award winning fit out project for Walls construction. This 12 month installation was both challenging and rewarding at the same time with a multitude of different floor finishes and features. The project was completed safely, on time and on budget with a strong collaborative effort from all stakeholders involved.
2015 Cableplan awarded the raised
access flooring contract for this flagship 140m project.
Challenge:
Manage the various floor finished including carpet, tile, stone and vinyl
floor coverings. Coordinate key stakeholders to achieve targets and deadlines.
Result:
Successful completion of flooring within time-frame.